Darryl Hudspeth, ARPC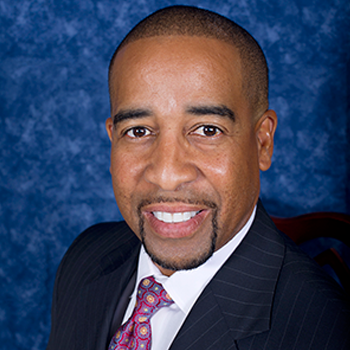 A Financial Professional for over 28 years, and an active member of the community, Darryl is dedicated to helping our clients achieve peace of mind through a commitment to excellence in planning.
Darryl specializes in working with small business owners, focusing on wealth accumulation and wealth preservation. He helps our clients understand how to utilize their business, through executive benefits, in their retirement planning. Darryl thrives on the personal side of his business, particularly the one-on-one contact and ongoing relationship he builds with his clients. Before proceeding with a recommendation for a client, he first helps his clients crystalize their personal goals, priorities and financial circumstances. Once a working relationship is established, Darryl works together with his clients to develop a comprehensive plan designed to be an integral part of achieving their financial goals. Darryl regularly attends industry training and certification programs. Darryl is a Qualifying and Life Member of the most prestigious organization in our industry, the Million Dollar Round Table*.
Darryl attended Colorado State University on an athletic trainers scholarship were he sought his B.S in Sports Medicine. Darryl was named the 2015 recipient of the Colorado State University's Black/African American Cultural Center (formally known as the Office of Black Student Services), Honoring Our Own: Pillare of Excellence Award. This award, in its 13th year, was created to recognize the extraordinary accomplishments and achievements of Black/African American individuals affiliated with Colorado State University, whether they are faculty, staff, community members or alumni.
Maintaining a strong sense of family, community, and a solid professional foundation are very important to Darryl. When not spending time with his wife, Marjorie, and their children Vanessa, Rachel, Jacqueline, Darryl, Jr., and Nicole, Darryl enjoys volunteering in Junior Achievement, coaching youth league football, basketball, and baseball teams, weight lifting, pickup basketball, golf and singing on the worship team and choir at his church. Darryl has served on the West Metro Chamber of Commerce for two years, and serves as the 2018 Board Chair.
Through mutual respect, and a commitment to integrity, Darryl will help our small business clientele crystallize and reach their financial objectives.
CA Insurance Lic.# OD81167
*The Million Dollar Round Table (MDRT), The Premier Association of Financial Professionals, is recognized globally as the standard of excellence for life insurance sales performance in the insurance and financial services industry.